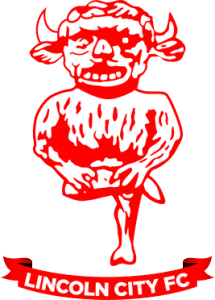 We were approached by Lincoln City to advise ways in which they could serve fresh coffee for both corporate clients and for football match days. We discussed their individual requirements and ways in which great coffee could be served to a consistent high quality which would also work well with the timetable they need to keep to e.g. half time refreshments. We have supplied a number of coffee machines to the club and a great 100% Arabica coffee. We work together to ensure they always have a good supply to meet the demands of their corporate events and of course a busy weekend.
"Lincoln City Football Club started working with Lincoln tea and Coffee at the start of the 2016/2017 season.
I was looking to improve our hot drinks option on a match day and for all our corporate clients. The first meeting I had with Susie I could tell straight away I was talking to the right company!
Susie's knowledge and enthusiasm for all the product stood out and the attention to detail was outstanding.
Lincoln Tea and Coffee Company not only deliver fantastic product options but have the ability to look after the club in a very personal way.
They are always on hand if I have any questions or need help with any problems. "
– Ian McCallum, Venue Manager – Lincoln City Football Club