Congratulations to Lincoln City Football Club who are set to play Shrewsbury Town at Wembley Stadium on Sunday 8th April at 3pm in the final of the Checkatrade Trophy.
For the lucky supporters going to Wembley, we hope that you have a great time. For the rest of you staying at home, whilst enjoying the match, why not support Lincoln City by drinking Lincoln's very own Lincolnshire Tea.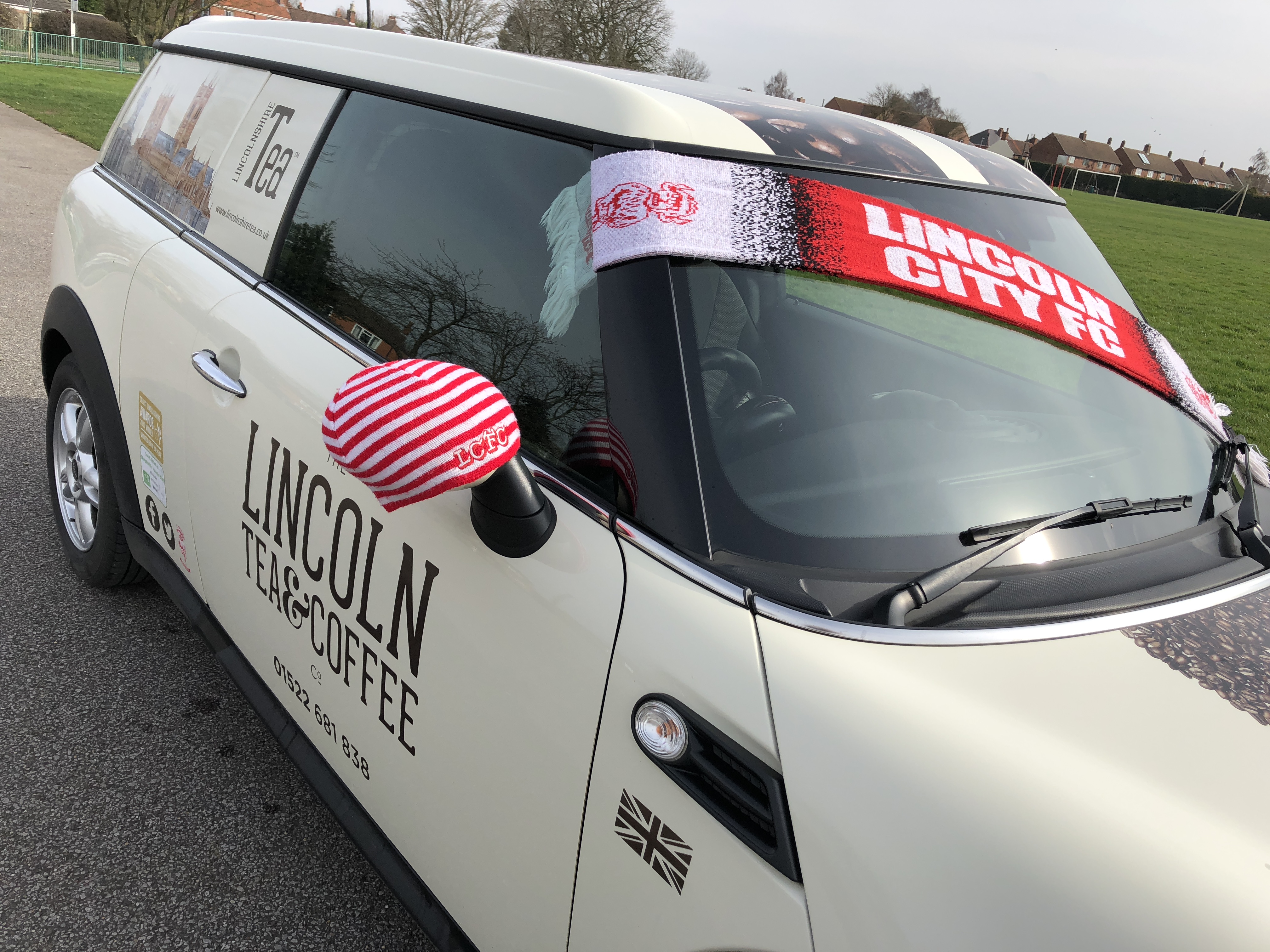 Photographed is Dooper showing support to Lincoln City Football Club for the final of the Checkatrade Trophy.
Tea and football have more in common than you may think. Both bring people together and preparation is key. You must have the right ingredients to set yourself up for a win. So why not make a pot of tea to warm up and pass it around. This will save time and tackle the problem of missing the match. Our goal is to give you the best possible experience, so prepare to be Imp-ressed.
Tea brings everyone together both off and on the pitch. Ian McCallum, Business Operations Manager at the Lincoln City Football Club expressed how consuming Lincoln's very own tea and coffee has helped with team spirit in preparation for the game. "Myself and the club are extremely proud to have The Lincoln Tea and Coffee Company as a partner; the players and management staff enjoy the fantastic tea and coffee every day and it has played a small part in our success so far this season".
Why not have a drink of Lincolnshire Tea today and get a taste of the team spirit that is felt by the Lincoln City Football Club on a daily basis?
We wish the Imps the very best of luck on Sunday. We would love for you to share your match day experience with us on social media whilst enjoying our tea.
Cheers Lincoln, we're rooting for you.